WGZ-ZOM-05 - Special Operations Team
Highly trained, highly armed special Operations Teams are tasked with deadly missions that few normal men could hope to survive… Spec.Ops Teams operate with ruthless efficiency and do not permit the living or the dead to get in their way.
Once a powerful military force directed by the government, it is unknown who they now follow or what their missions are. We can only hope they are a force for good sent to cleanse the undead menace and restore law and order to our streets.
The Spec. Ops. box expands on the Project Z starter box set and contains:
1 plastic frame containing parts to build 8 Special Operations Soldiers.
Spec.Ops Game play rules booklet
20 Spec Ops specific Project Z play cards
Models supplied unassembled and unpainted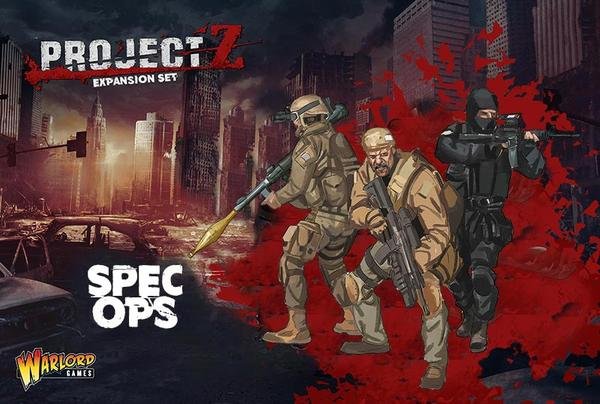 Return to: Project Z -