FGVP04b - Special Plastic Barbarian Frame.
What's so special about this frame of plastic Frostgrave barbarians?
This offer includes a single frame of Frostgrave Barbarians, the same one you'd find in the box set Frostgrave Barbarians. The frame allows you to build up 5 different figures, with loads and loads of arm, head and weapon options.
What this deal gives you is an extra exclusive item, a metal head and a metal mace not normally for sale. They were designed so you could make the Barbarian illustrated on the cover of the Frostgrave Folio. This is a very limited offer, first come, first served.
We'll also include 5 round bases for the figures.
28mm sized figures, supplied unbuilt and unpainted.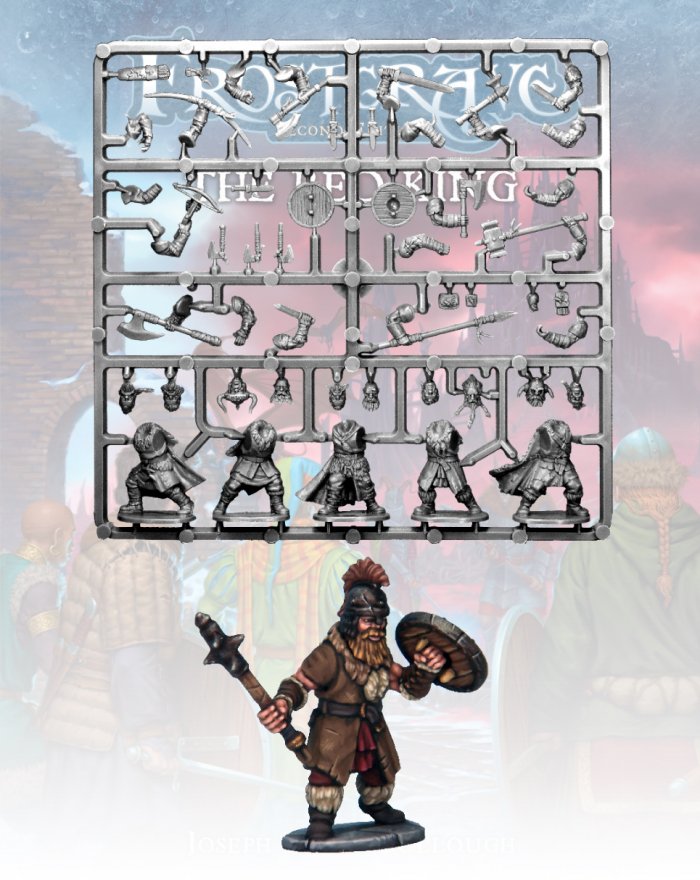 Return to: Frostgrave Barbarians - Frostgrave