OATH1 - Pre-order Dwarf Regiment.
A one box of Dwarves pre-order deal.
Buy the Oathmark: Battles of the Lost Age Dwarf Infantry box set in our pre-order deal and get it for £20 rather than £25.
And you will also get a model of Dwarf Champion, Halwende the Hammer. This is a special model, designed as a maquette for Oathmark so will never be on sale, he will only be available with special offers.
All figures are 28mm sized and supplied unpainted.
Pre-Order Offers end 23rd October.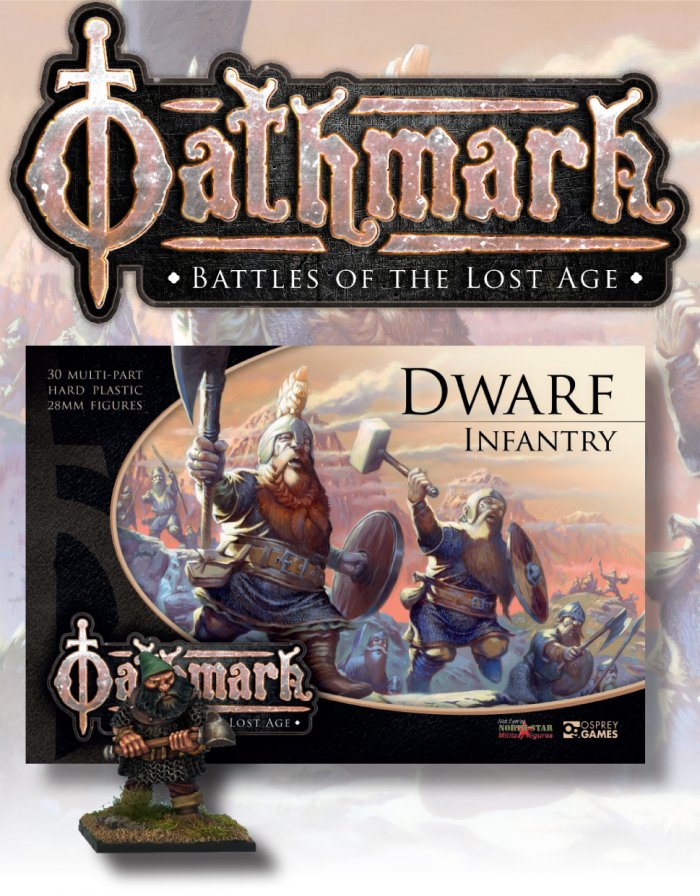 Return to: Oathmark Pre-orders - Dwarves