2016 - Pasha Moustasha Ali-Pasha
"What you need to remember Gentlemen, is that monkeys can be troublesome for the expedition cook, but apes are a distinct hazard for the radio operator under all circumstances."
For every Pasha bought this month, we will donate £3.00 to the Movember charity through Nick Eyre's donation page. We will add the donations once a week.
Alternatively, if you wish to donate £3 directly to the Nick Eyre Movember page, we will add a Pasha to any order you place with North Star. Please remember to tell us about it.
28mm sized metal miniature, supplied unpainted.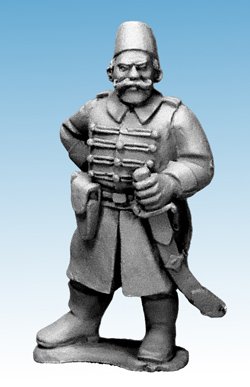 Return to: Movember Miniatures - Movember Miniatures