OATH12 - Pre-order Goblin Army
A five boxes of Goblins pre-order deal.
Buy the Oathmark: Battles of the Lost Age Goblin Soldiers box sets in our pre-order deal and get them for £100 rather than £125.
As part of the deal, we'll include all six metal Goblins FREE. This includes Great Goblin, Shaman, Drummer and the three champions Shabu, Nineb and Soru Whipmaster.
And you will also get a model of Goblin Champion, Akkad the Accursed. This is a special model, designed as a maquette for Oathmark so will never be on sale, he will only be available with special offers.
All figures are 28mm sized and supplied unpainted. Deal contains 150 plastic Goblins and 7 metal Goblins.
Pre-Order Offers end 6th December.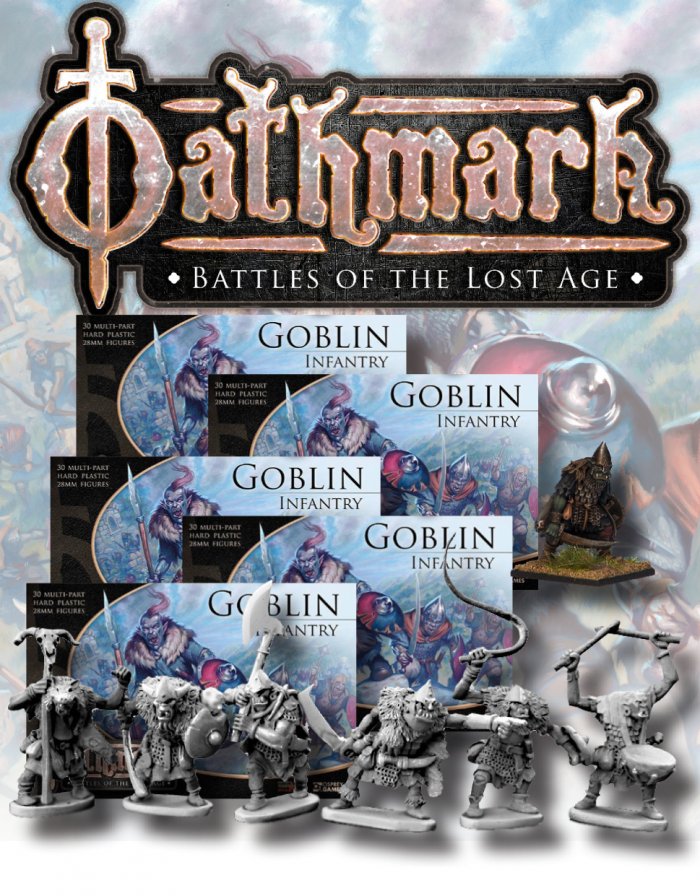 Return to: Pre-order Deal - Pre-order Deal