OATH19 - Oathmark Skirmish Set
Pre-order Special.
This is a special Oathmark: Battles of the Lost Age skirmish set.
In it you get one box of plastic Dwarves (30 figures) and one box of plastic Goblins (30 figures).
We'll also include the two special metal figures that were only made as maquettes for the Oathmark range, neither of which will ever be on sale.
All the miniatures are 28mm sized, made of metal and supplied unpainted.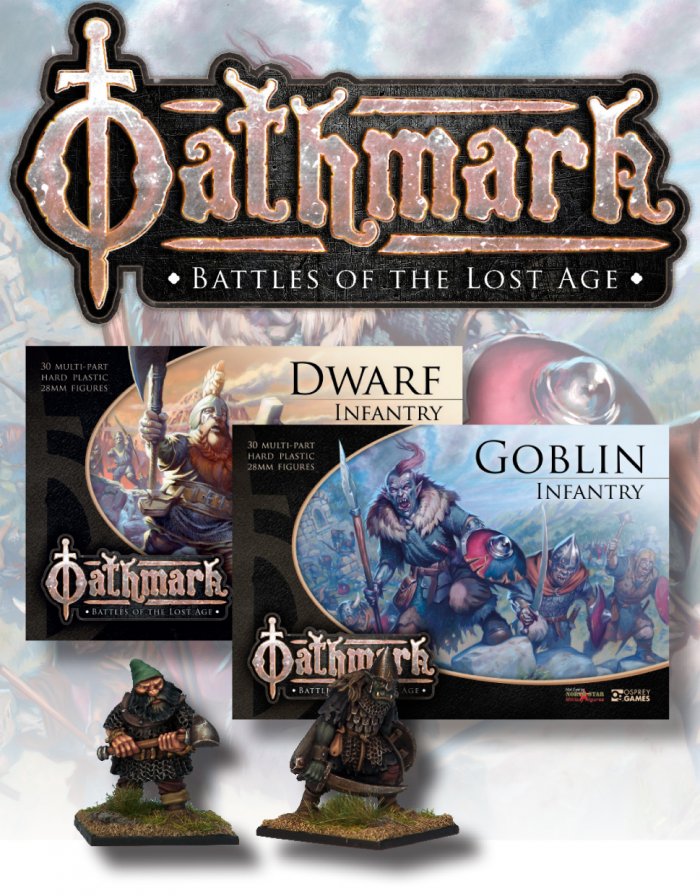 Return to: Pre-order Deal - Pre-order Deal