NSDeal4 - Python Level Nickstarter Deal
Python Level deal in the Snake-men Nickstarter.
If you want to get into Frostgrave; Ghost Archipelago, this is the deal for you. The deal includes:
The Rulebook Frostgrave Ghost Archipelago,
The supplement Lost Colossus,
The Accessory Pack,
The novel Lost Isles,
A box of plastic Crewmen,
A box of plastic Snakemen,
A metal model of a Heritor and a metal model of a Warden.

You get two free gifts with this set, a free model of the original metal Snakeman and a free set of Ghost Archipelago Treasure tokens. You also get an extra free frame of plastic Ghost Archipelago Crewmen.
28mm sized plastic and metal figures. Supplied unpainted. Glue is required to assemble the plastic figures.
Buying a Python Level Deal qualifies you for all Nickstarter rewards.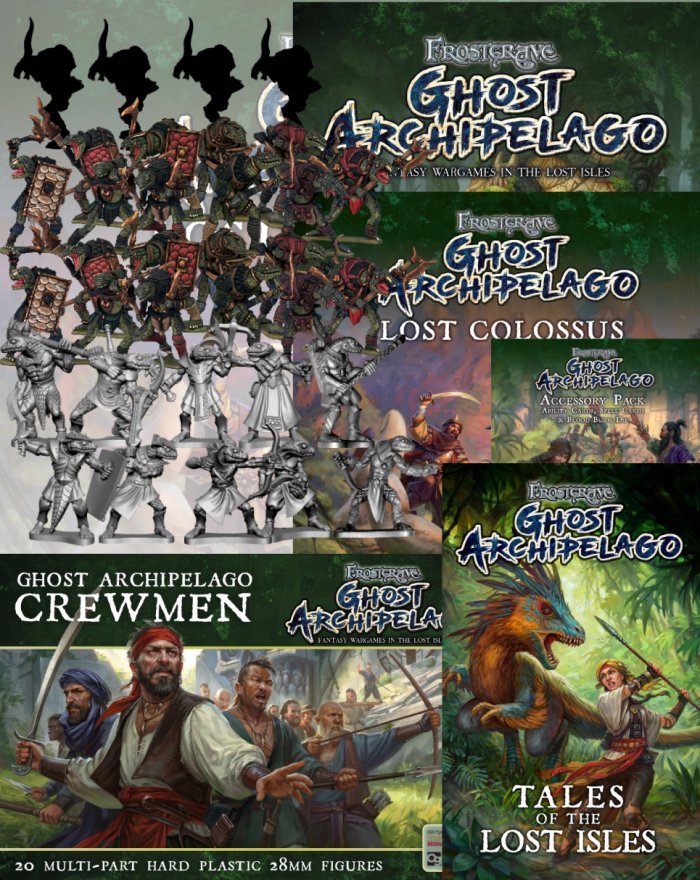 Return to: Nickstarter Deals - Nickstarter Deals