BOX21 - Early War German Paratroopers
Special priced boxed set of German Paratroopers for World War Two. The box mix has been designed to provide a unit to use in the new WW2 rules from Crusader Publishing, Rate of Fire.

Unit includes 2 officers, two smg, 2 lmg plus loaders and 16 riflemen.

For more German Paratroopers, visit Crusader Miniatures.

All figures are 28mm sized, made of metal and supplied unpainted.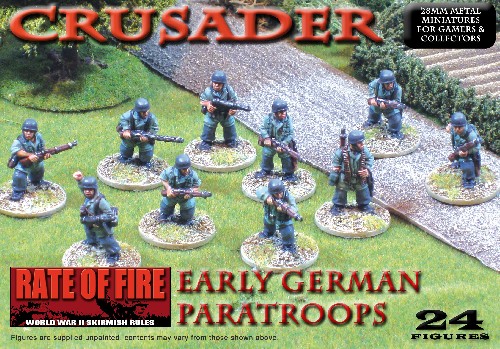 Return to: World War Two - World War Two