RBB1 - North American Farmhouse 1750-1900
Plastic Farmhouse for 28mm figures. Designed to be used in any North American setting from 1750 to 1900.

Supplied unpainted and requires assembly using glue.

Have a look at the Foundry page on this site for metal Artillery and Generals by A&M Perry to use with this plastic model.

We have the full range of metal ACW figures by A&M Perry for Foundry in stock, please contact us for a list.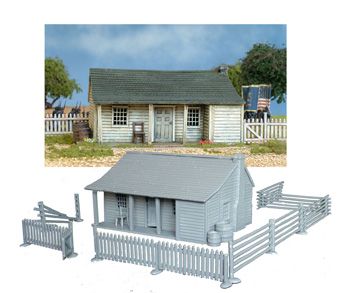 Return to: 19th Century - Plastic Figures