BP1215 - Guide to North African Campaign Feb-June 1941
Rapid Fire Supplement.

40 full colour pages covering the period from Rommel's arrival in North Africa through to the abortive British attempt to lift the seige of Tobruk. Illustrated throughout, this comprehensive guide contains suggestions to create elements from the nine divisional formations involved and RF equipment and aircraft data sheets.....and lots more.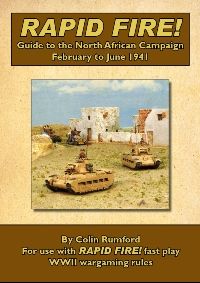 Return to: Wargames Rules - World War Two