BP1073 - Scenarios for North-West Europe 1944/45
This 72 page book offers the Rapid Fire! player no less than 17 carefully researched historical scenarios in 5 sections:

•Introduction and beginners' battle;
•D-Day and Normandy;
•France, Belgium and Holland;
•The Ardennes and German Border, and
•Germany and Northern Holland.

Between them, the scenarios cover every month of the NW Europe Campaign and the whole range of troops, equipment and tactical situations, including beach landings, river crossings, airborne assaults and daring raids.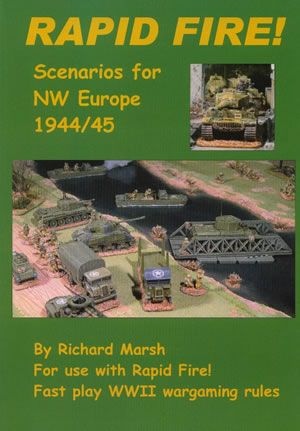 Return to: Wargames Rules - World War Two