ANC20226 - Carthaginian Elephant with War Tower (B)
Contents: Single model consisting of elephant head, body, War Tower, Crew and Mahout. Model comes with random 1 of 2 elephant heads, random 1 of 2 Mahouts and random 2 of 4 crew.

Spears not included.

15mm sized figures, made of metal, supplied unpainted.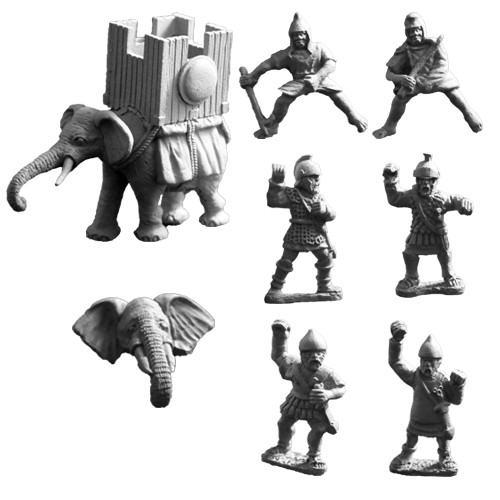 Return to: 15mm Ancients - Ancients