WGN-RUS-01 - Early War Russian Napoleonic Infantry 1809
Wearing the taller shako and with Grenadiers wearing the outlandishly larger plumes many regiments would wear this style of uniform right through to the end of the Napoleonic wars.These 3-part models (head, body and backpack/sword) are easy to build and allows you to get stuck into the painting quickly. The set allows you to build a 32-strong unit of grenadiers, musketeers or a mixture of both – complete with command group and several full-colour paper flags – as is your preference.

Boxed set containing 4 metal and 28 plastic miniatures. Also includes Standard and Finials.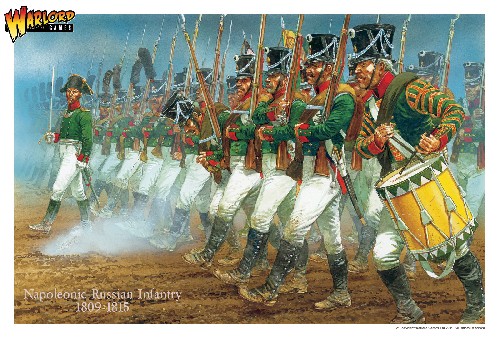 Return to: Napoleonic Wars - Russians