WGB-WM-500 - Sd.Kfz 251/1 ausf C halftrack
The Hanomag played a key role in German Blitzkrieg warfare. The speed, reliability and manouverability of this half-track allowed German Panzergrenadiers to easily overcome their Allied counterparts.

With a large transport capacity, good armour, and an array of possbile armaments, the Hanomag was at the very heart of countless German manouvers during the Second World War - from the frozen plains of Russia to the Bocage-lined Normandy countryside.

This Boxed Set contains one plastic miniature. This model is supplied unpainted, and assembly may also be required.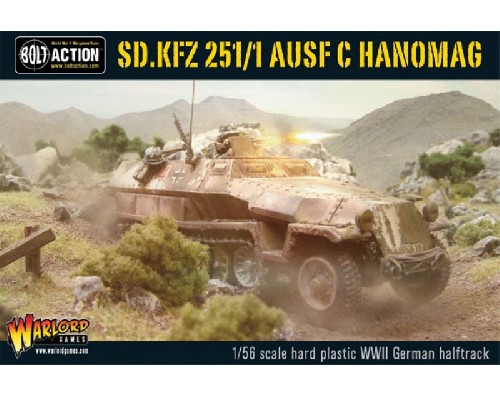 Return to: Bolt Action WW2 - German