MGDBM05-ENG - DREADBALL KICKOFF
Lead your team to victory on the bloodstained pitches of the greatest sport ever played!
DreadBall KickOff is the perfect way to start playing the Futuristic Sports Game, with a pocket-sized rulebook, game board, 2 basic starter teams and all the counters and dice you need to play!
Learn the fun and frantic core mechanics of DreadBall, including actions such as scoring Strikes and performing deft dodges, as you aim to out-perform and out-score the opposing coach.
KickOff mixes the simplicity and brutality of DreadBall in a simple new format designed to get you playing even quicker - and at an even more affordable price point.
Upgrade DreadBall KickOff with the Extra Time add-on pack or upgrade to the complete hobby version of DreadBall: The Futuristic Sports Game to expand your DreadBall Experience!
DREADBALL CONTAINS EVERYTHING YOU NEED TO GET GAMING:

1 x Full Colour KickOff Rulebook
1 x Mounted Game Board
8 x Plastic Corporation Players
8 x Plastic Marauder Players
1 x Plastic Balls
12 x Dice
13 x Game Counters
Models supplied unassembled and unpainted. Sprueless Plastic Requires super glue.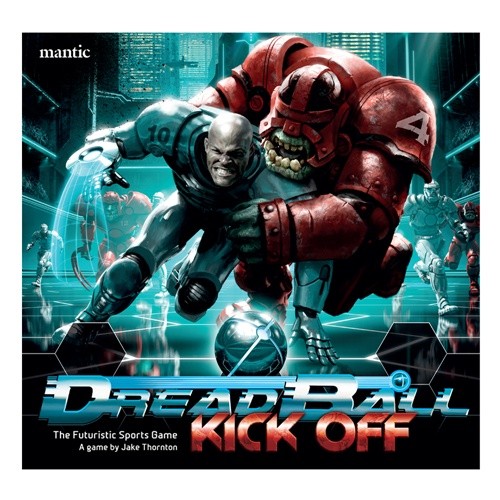 Return to: Dreadball - Dreadball-the Game