AP-WP1138 - QS Red Tone Ink
The Quickshade Red Tone Ink is loaded with red and heavy black pigment in the popular Warpaints ink resin base. Use on top of white for an instant red toned and shaded miniature or on top of yellow, orange or red colours for extra depth and shading.

This Warpaint Ink Wash is ideal for adding extra shading, touching up mistakes and for washing the whole of the model.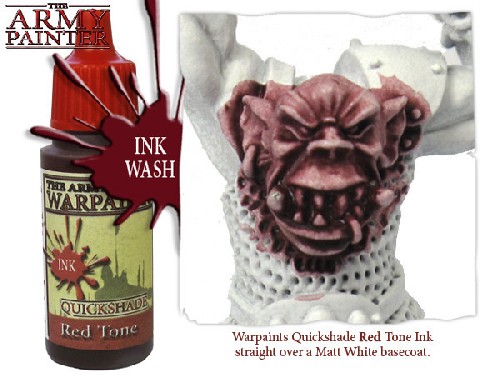 Return to: Warpaints - Paint Pots