NSS101 - Spears for 15mm Figures
North Star Spears.

40 wire spears, designed to fit into the drilled out hands of 15mm sized figures. One end is fashioned into a spearhead, the other end can be clipped to the length you want the spear, pike or javelin to be.

Not suitable for children under the age of 14.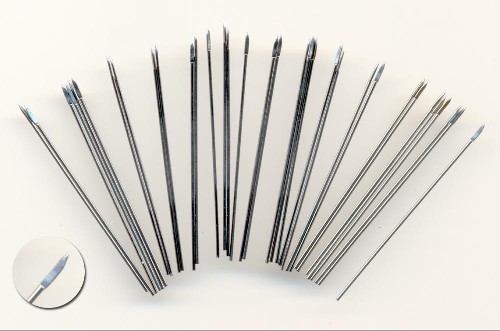 Return to: Wire Spears - Wire Spears