M&TRFH009 - French Regular Unit
Expand your French Muskets and Tomahawks army with a unit of steady Regulars.

The pack contains 8 French Regular Infantrymen, a ready made unit for Muskets and Tomahawks.

Figures are 28mm sized, made of metal and supplied unpainted. Includes 8 plastic 20mm square bases from Renedra as well.

The figures are part of the Crusader Miniatures Seven Years War range.

Muskets and Tomahawks is copyright Studio Tomahawk. Crusader Miniatures is copyright Mark Sims.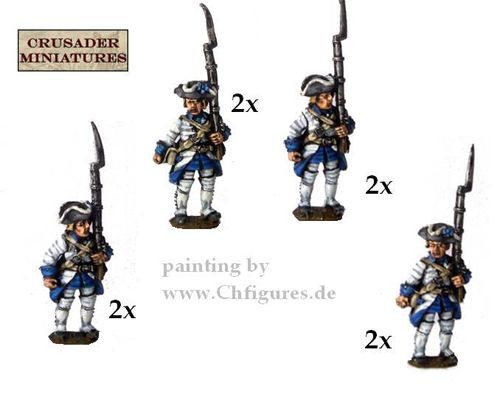 Return to: Miniatures for Musket and Tomahawks - French