CB17a - Guard Officer with Cup of Tea
Guards Officer, Crimean war, enjoying a refreshing cup of tea. Fine bone china tea-cup, held with his pinkie out, his Lordship has his lips pursed to enjoy the brew unperturbed as the battle rages around him.

Great War Miniatures contribution to the Teatime range.

28mm sized figure, made of metal supplied unpainted. Cannonball not included.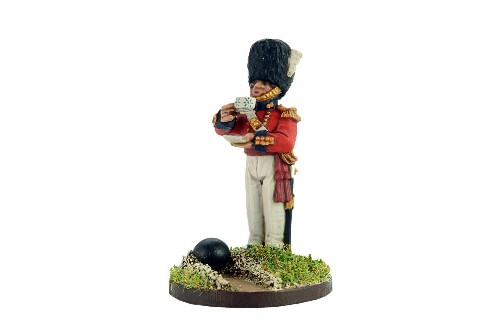 Return to: Crimean War - British