1866P-001 - Prussian Infantry Attacking
A unit of Prussians from the War of 1866 advancing into combat, with rifles at trail as depicted in the art of the day.

24 figures including command.

Figures are 28mm sized, made of metal and supplied unpainted.

Figures are produced by Helion.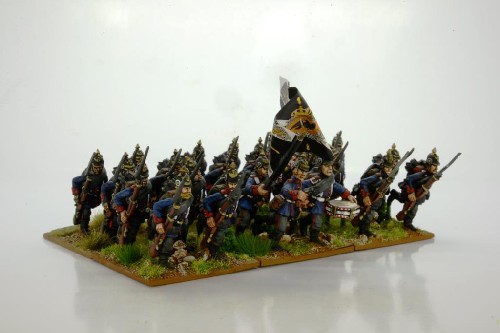 Return to: Prussians - Prussian Line Infantry Charging.