CB17b - 'Black Bottle!' Teatime Atkins
What Ho. Here comes jolly Tommy Akins to join in our Teatime. Hold on, what's that behind his back? Black Bottle! Porter Beer!

This is what happens when one invites the lower orders to the party.

Great War Miniatures contribution to the Teatime range.

28mm sized figure, made of metal supplied unpainted.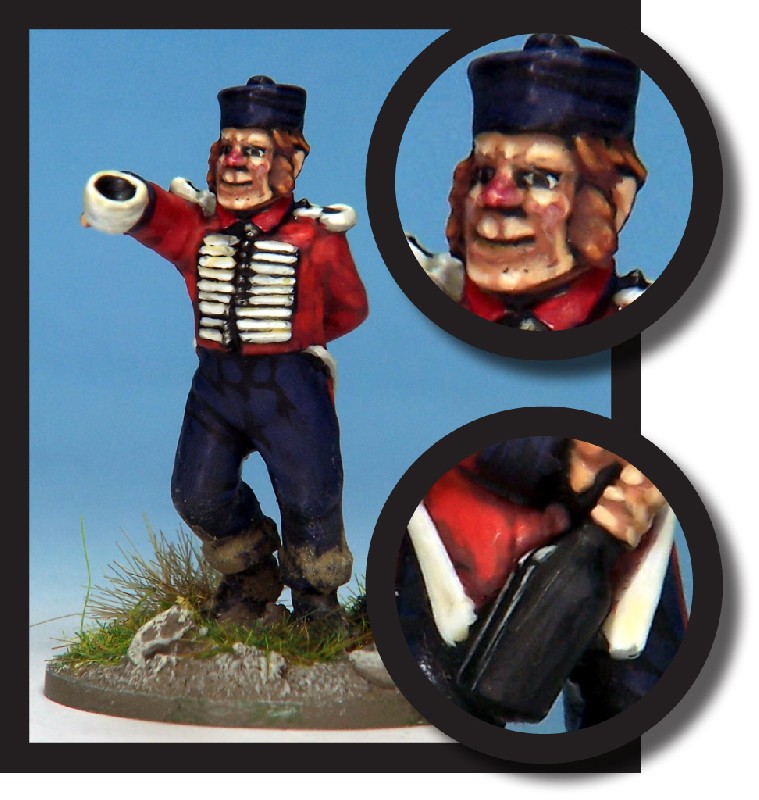 Return to: Crimean War - British