MGMA73-1 - MARTIAN DREDD
Result of a genetic experiment that even the Science Division doesn't want to be associated with, Martian Dredd is a menace to the whole invasion effort! Lethally efficient, and armed and garbed as a representative of justice, this insane Martian recognises no loyalty to anyone, and wishes only to punish the guilty and uphold the law – whatever that means!

4 pre-assembled plastic figures including:
Martian Dredd
2 Dead US Troopers
1 Dead Martian
Clear plastic helmet
Models supplied unpainted.

2014 The Topps Company, Inc. All Rights Reserved. MARS ATTACKS is a Registered Trademark of The Topps Company, Inc. Licensed by The Topps Company.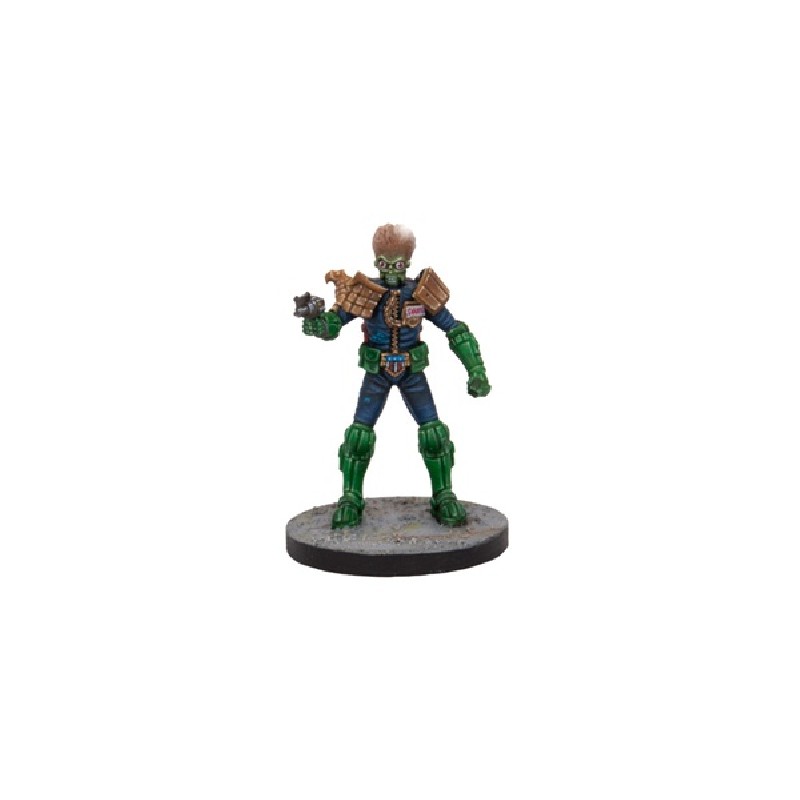 Return to: Mars Attacks - Mars Attacks