UBX43 - Pershing Platoon (FoW)
USA M26 Pershing Platoon (UBX43)
includes three Plastic M26 Pershing Heavy Tank sprues (with T26E4 Super Pershing option), one Plastic American Tank Commander sprue & one American Tank decal sheet.

The winter battles of late 1944 and early 1945 finally demonstrated to the US Army's high command that
the M4 Sherman, though providing excellent service in previous years, was wholly inadequate to confront German heavy armour and anti-tank guns.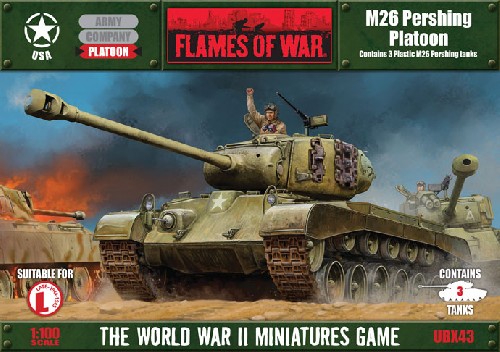 Return to: Flames of War Plastic Models - U.S.A.