WRZ-MSH-09 - Crimson Devils
Crimson Devils

This elite team of sci-fi samurai are well equipped for close quarters combat and have the ability to disorientate the enemy through the use of their guns and grenades, providing them with added time to slice their adversaries to ribbons.

This pack includes five highly detailed miniatures.

Please Note : models supplied are unpainted and some assembly may be required.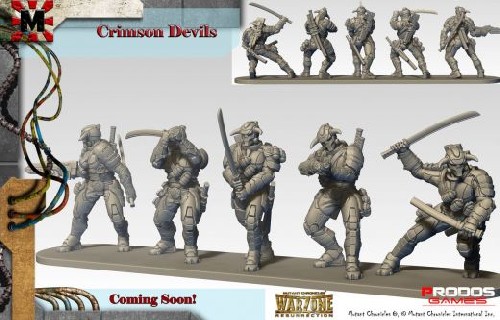 Return to: MISHIMA - Mishima Packs