WRZ-DRK-10 - Nasca Razides
Nasca Raszides

These warriors are resistant to becoming enraged beyond control, they display a more controlled, less tempered determination to engage enemies in physical combat. With the strength to tear open a rift when fired up, they cause those nearby to attempt to cling on to their own reality and not be driven mad.

This pack includes 3 miniatures

Please Note : models supplied are unpainted and some assembly may be required.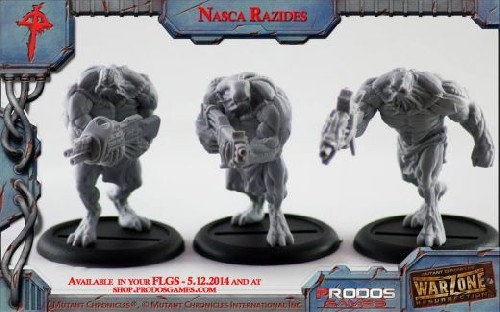 Return to: DARK LEGION - Dark Legion Pack