WRZ-CYB-14 - Pieter Diamond
The unbelievably handsome Pieter Werhowen was once a highly esteemed Jaeger Korps officer, but his station and masculine beauty had a price, he was regarded with an insatiable envy by friends and enemies alike and during a fearsome battle against their Cybertronic enemies, he was blasted in the back by his friend and protégé, Paulo Kilermann for reasons of jealousy, cowardice and envy, screaming "you will pay" at them as he died. Now this fallen Bauhaus hero has been brought back from the dead by his cybertronic enemy to command their forces and bring vengeance against those who betrayed him. He can be used as a Squad Commander upgrade for a single squad of Mirrormen in your Cybertronic army, or a great figure to use as a Create your own warlord.

This set contains one highly detailed resin miniature of Pieter Diamond and base, that can be used in a Cybertronic Army in games of Warzone Resurrection.

Please Note: Miniatures supplied come unpainted and some assembly may be required.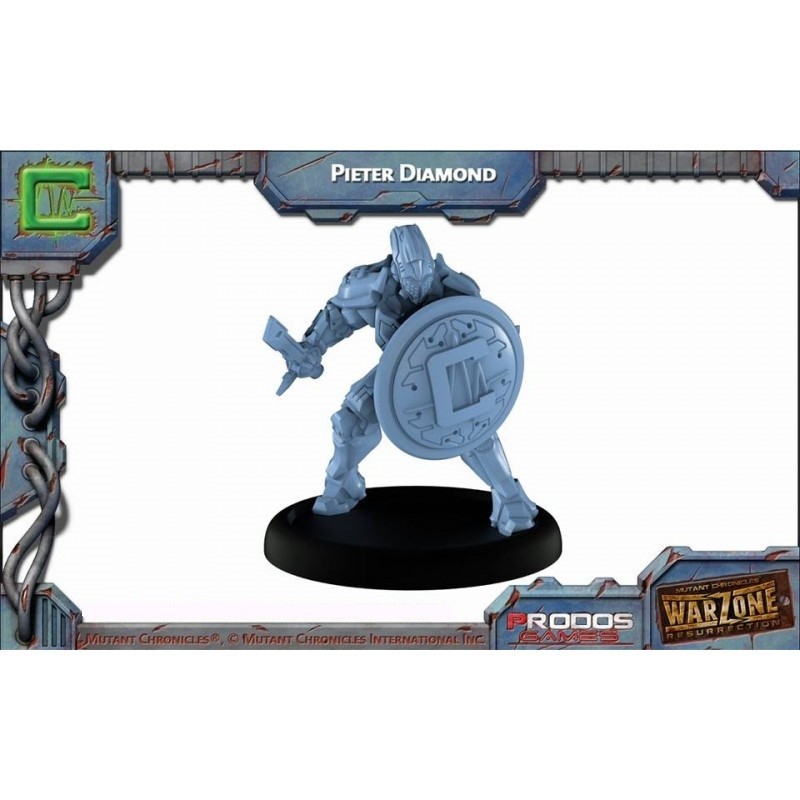 Return to: CYBERTRONIC - Cybertronic Packs