WGP-18 - Pike & Shotte Ordnance Battery
3 Artillery Pieces/War Machines
13 Crew

Requires Assembly

This product is supplied unassembled and unpainted. Glue and paints not included.

This box has three mighty weapons carefully protected by well-built gabion and wicker work defences, with the gunpowder barrels safely stowed in pits. Served by stoic crews and supported by a Sentinel, Master Gunner and an Engineer, these will wreak havoc in your opponent's battle lines!

This model comes supplied unassembled and unpainted.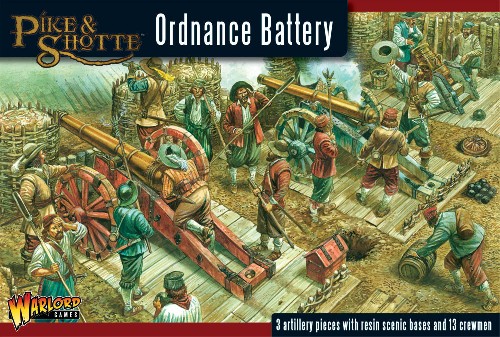 Return to: 17th Century - Box Sets