WGP-22 - Pike & Shotte Infantry Regiment
40 Infantry.
Plastic.

This product is supplied unassembled and unpainted. Glue and paints not included.

This box contains all you need to field a pike and musket-armed regiment of the period, be it for the Thirty Years War that ravaged Europe or the English Civil Wars where Royalist battled Parliament for control of the country.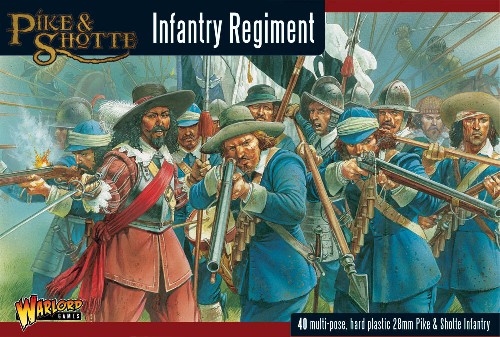 Return to: 17th Century - Box Sets