BP1469 - Painting War 3: Japan and USA WW2
94 pages Painting Manual, on high quality print. The subject is the Japanese and US Armies of WW2. It collects everything you need to see the Claudia Zuminich's painting miniatures techniques. It includes an amazing step by step and 37 painted miniatures, painted exclusively for this publication.

Buy now, and receive two free limited edition figures! Free figures are 28mm sized, made of metal and are unpainted.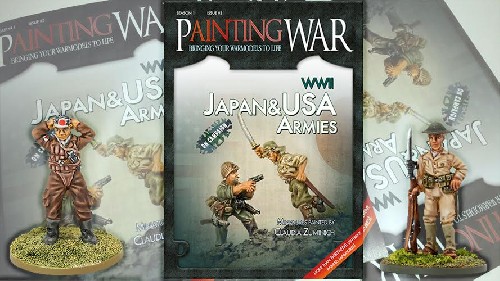 Return to: Painting Guides - History Books