MGMA14-1 - Science Divisions Troopers
This set contains 11 plastic pre-assembled coloured models with transparent helmets.
Chief Surgeon Gorl
Wrex
Science Division Unit Commander
Science Division Engineer
Science Division Trooper with Heavy Blaster
6 Science Division Troopers
Clear plastic helmets
Models supplied unpainted.

2014 The Topps Company, Inc. All Rights Reserved. MARS ATTACKS is a Registered Trademark of The Topps Company, Inc. Licensed by The Topps Company.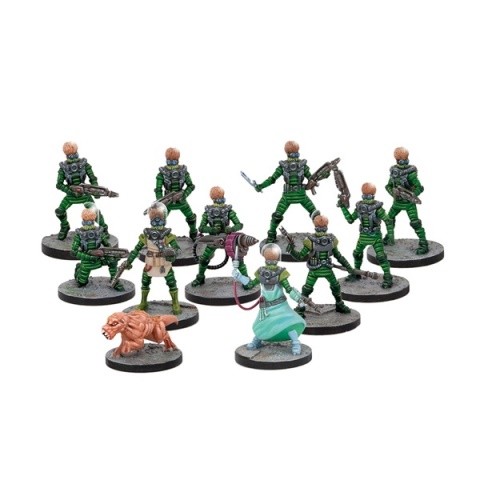 Return to: Mars Attacks - Mars Attacks