BP1476 - Brown Water Navy
Brown Water Navy by Battlefront Miniatures

The waterways of the Mekong Delta are busy with sampans, merchants, villages, and farming communities. They are the life blood of South Vietnam, through which over half of the entire country's rice flows. It is remote with few roads accessing the interior's rice fields and jungles. The Vi?t C?ng have launched their liberation movement from within this formidable fortress.

However, the US Army and Navy have come together to create the Mobile Riverine Force, a joint operation of infantry and assault boats. They are reinforced with helicopter gunships, devastating Skyraider aircraft, and more. This new force is ready to take the fight upriver .

This book requires the Flames of War core rules to use.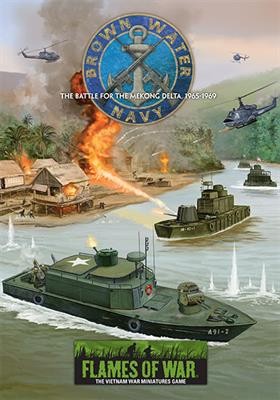 Return to: Wargames Rules - 20th Century