ST5110 - Plastic Starter Set
Just bought your first boxes of Frostgrave Soldiers and Cultists?

This tool set is what you need to assemble them.

Contains a special Plastic Frame cutter with extra fine point for precision work, a knife for removing flash and a 12ml. of The Army Painters amazing model Plastic Glue.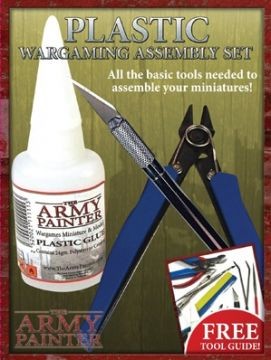 Return to: Other Stuff - Hobby Tools