ST5109 - Metal/Resin Starter Set
Just bought your first Frostgrave Wizards?

This tool set is just what you need to prepare your metal figures for painting.

The set contains a sturdy paid of clippers to remove your models from their sprues, a modelling file to remove any excess flash, and specially formulated Super Glue with which to assemble your models. Also included is a handy tool guide to the other equipment available from The Army Painter.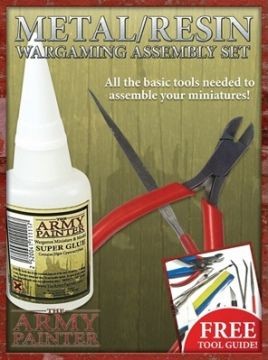 Return to: Other Stuff - Hobby Tools