BP1507 - Rapid Fire!: Normandy Battlegames
13 historical scenarios (3 of which can be played us a Carentan mini-campaign): Villiers-le-Sec, Leibsey, Norrey and Putot, La Fière, Cambes, Le Bas de Ranville and Hérouvillette, Cristot, Villers Bocage, Across the Elle, Operation Mitten, St Come-du-Mont, Defence of Carentan and Battle for Carentan
Designed to fight with the forces from Normandy Battlegroups.
Historical backgrounds, battle maps, victory conditions and organisational variations.
Additional Normandy rules.
New standardised terrain system that makes setting up simpler.
Two new Battlegroups in graphic format for British 6th Airborne and US 82nd Airborne Divisions.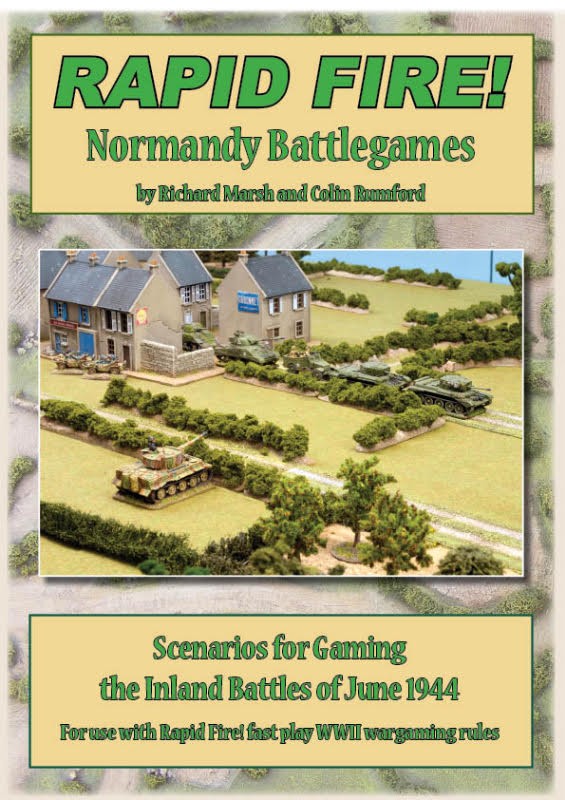 Return to: Wargames Rules - World War Two