DSM4614 - ELLE LIND - FEMALE PALADIN
As far as Elle Lind is concerned there are no knights, no paladins of valor anymore—except for her. All warriors at heart are mercenaries and thieves raiding sacred places for treasure, fame and glory. Only she fights for truth and honor.

All miniatures come unpainted and may require minor assembly. The painted miniature examples are for inspiration only.

Made of pewter.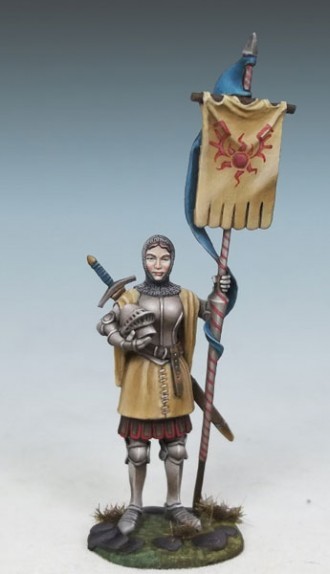 Return to: Diterlizzi Masterworks - DITERLIZZI MASTERWORKS