DSM4604 - Tara Swiftblade - Female Elven Warrior with Sword/Shield
A half-elven warrior of noble birth, Tara Swiftblade draws her heirloom sword for worthy causes. Honor and dignity are more important than adventure—she duels often to preserve her reputation.

All miniatures come unpainted and may require minor assembly. The painted miniature examples are for inspiration only.

Made of pewter.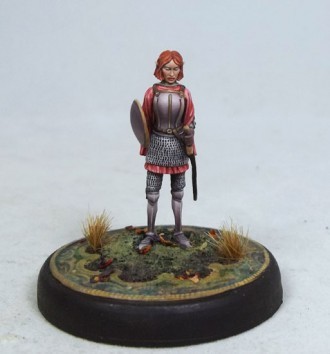 Return to: Diterlizzi Masterworks - DITERLIZZI MASTERWORKS