SET10 - Ruined 'Frozen City' Metropolis
Our Frozen City Metropolis Pack comprises 1 each of the pre-painted resin casting packs - (SET01 to SET08) and 1 Flagstone Gaming Mat (FCB-09). This Metropolis has a free and exclusive giveaway which comprises of a Mound of Skulls and Skeleton Gibbet castings. This giant pack gives you the ability to build the ultimate ruined city for your Frostgrave adventures and utilising the various structures, statues, ruined doorways etc will allow you to enjoy and create various scenarios that feature in Frostgrave and it's supplements. With it all coming pre-painted – you can set up your ruined city in minutes! This pack has a saving of £13 over buying the packs individually and you also get the exclusive free Mound of Skulls and Skeleton Gibbet!
……We are very pleased to offer our customers a special offer until the end of May 2016…!
If you purchase the Adrian's Walls Frozen City Metropolis Set (SET10) - apart from receiving these exquisitely detailed pre-painted castings, a flagstone gaming mat and free, exclusive give-away castings for your Frostgrave (or similar) gaming…you will also get half priced/subsidised fixed price shipping on this set of:
UK - £15
Europe - £30
Rest of World - £35
North Star will refund the difference in price after you have placed your order.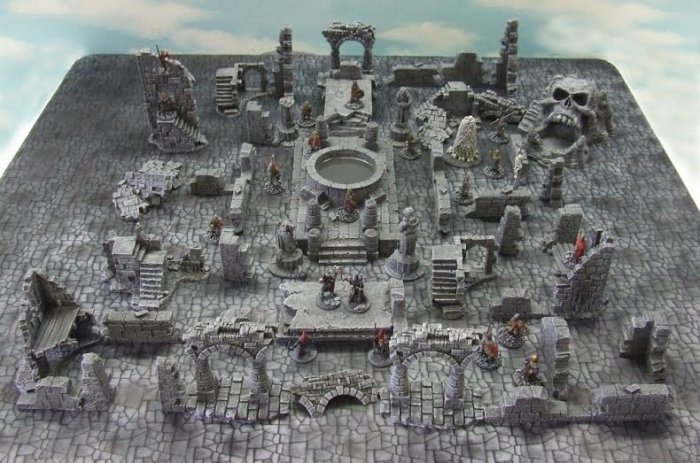 Return to: Frozen City - Frozen City