WGZ-ZOM-04 - Project Z - Female Survivors
Make your games of Project Z even more exciting by introducing this awesome expansion set.
The female survivor's expansion is a fantastic set to increase your Project Z collection and make your games even more different and thrilling. From the tiny little girl with an Uzi to the tennis racket wielding sports player, these survivors add character to the games and bring out the fun.
This expansion set contains 10 highly detailed plastic miniatures as well as game cards unique to this expansion, so do not miss out of this epic addition.
Please Note: Miniatures supplied unpainted and some assembly will be required.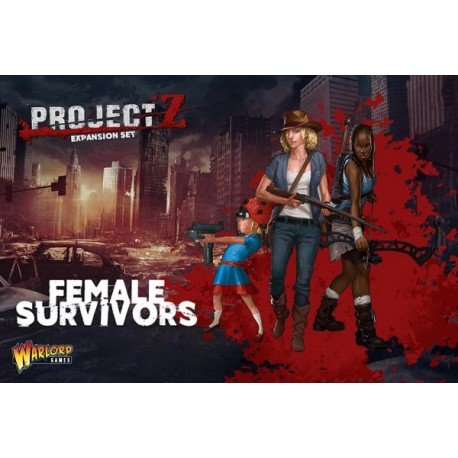 Return to: Project Z - Project Z