RHB01 - Robin Hood & His Merry Men
Would you like a band of famous outlaws on your table-top.
This new combination of figures gives you just that.
First you need a box of our plastic Frostgrave Soldiers. Designed for the game Frostgrave, they in themselves can be used for Outlaws. Then we'll include our 'Forest Outlaws' set, to give them a much more 'Sherwood' feel. The Forest Outlaws is a selection of 25 metal 'bits' to customise your Frostgrave Soldiers, things like new hooded heads, extra bows, staves and captured game hanging from belts.
To make this deal worthwhile, we'll add a figure of Robin Hood and one of Maid Marion for free.
Why not buy our Sherrif of Nottingham figure with a box of Conquest Games Normans for opponents?
All figures are 28mm sized, supplied unpainted and need assembling with glue.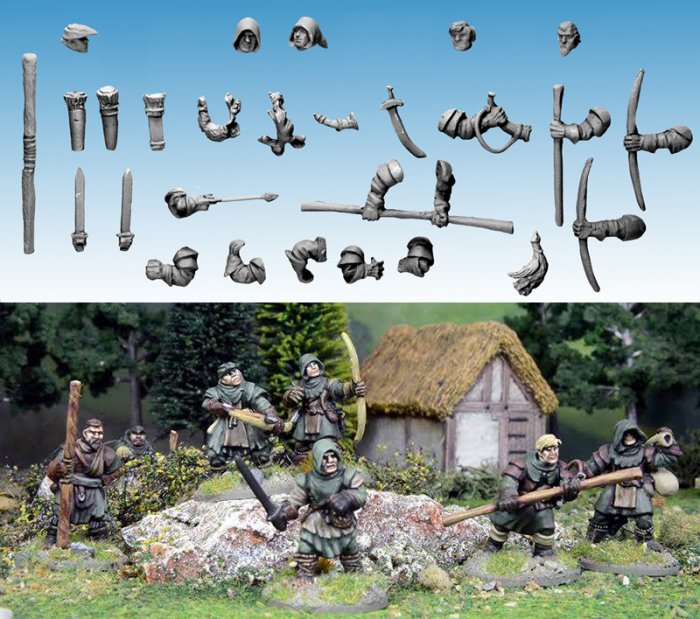 Return to: Robin Hood and Friends - Metal figures