BPMC - Mantic Compendium
The Mantic Compendium contains product listings for every range they offer, with gorgeous colour photography showcasing every item on sale at the time of going to print. You can use it as a collector's checklist at home, a range stocking guide for your store or just to immerse yourself in the fantastic worlds we have created.
But the Compendium is more than just a catalogue - they've also included bonus content for each game. You'll find a strategy guide for Deadzone, some Kings of War short fiction, a Dreadball painting guide, a new scenario for Dungeon Saga and more!
The Compendium includes stats for using Mortibris the Necromancer, a Dungeon Saga character, in Kings of War.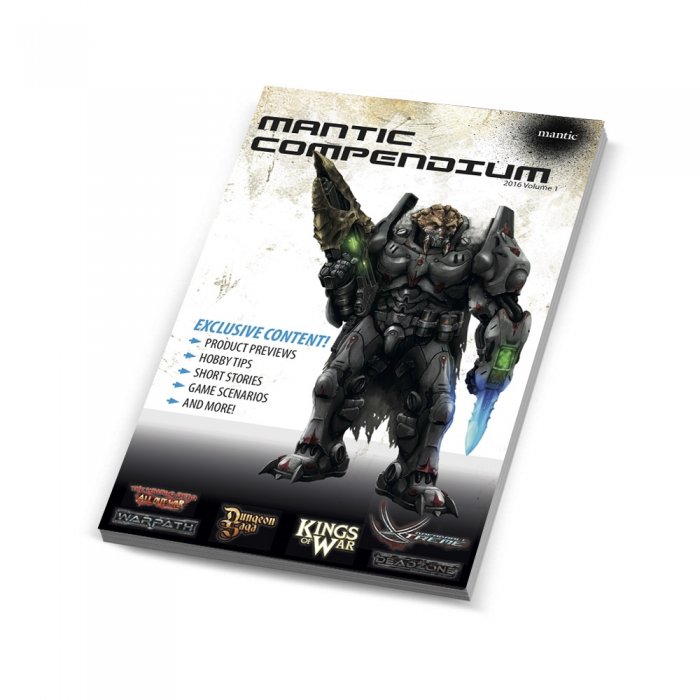 Return to: Catalogue - Mantic Wargames