LEVEL3 - Warlord Deal
This is the third Nickstarter deal.
The Warlord deal is not strictly a Frostgrave offering. Here at North Star, we know how much you ladies and gentlemen love a Barbarian Horde, so we decided to make one available in the Nickstarter.
The Warlord deal gets you FOUR boxes of Barbarians, a total of 80 plastic hairy fighters, and a free metal figure of the Barbarian chief.
The Warlord deal does qualify you for the prize draws and spend goal rewards.
Why not add a Thrall deal to your Warlord deal, and get a copy of Forgotten Pacts and the three free treasure tokens?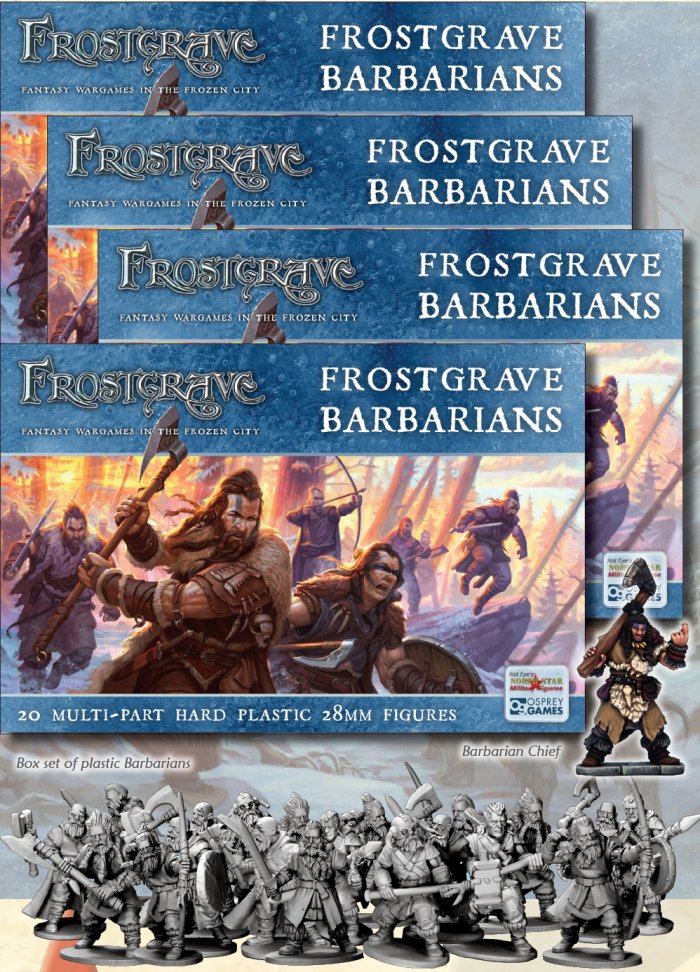 Return to: Nickstarter Deals - Nickstarter Deals