LEVEL4 - Thegn Deal
This is the 4th level Nickstarter deal.
This is the deal for the real Frostgrave collector.
The Thegn deal gets you a copy of Forgotten Pacts, three free treasure tokens, a box of twenty plastic Frostgrave Barbarians, a Frostgrave 2017 calendar and twelve metal Barbarian soldier figures.
The twelve metal figures are:
Thief,
Berserker,
Tracker,
Warhound,
Mule,
Javelineer,
Apothacary,
Marksman,
Knight,
Templar,
Crowmaster,
Bard.
The Thegn level deal qualifies you for all the Nickstarter prize draws and spend goal rewards.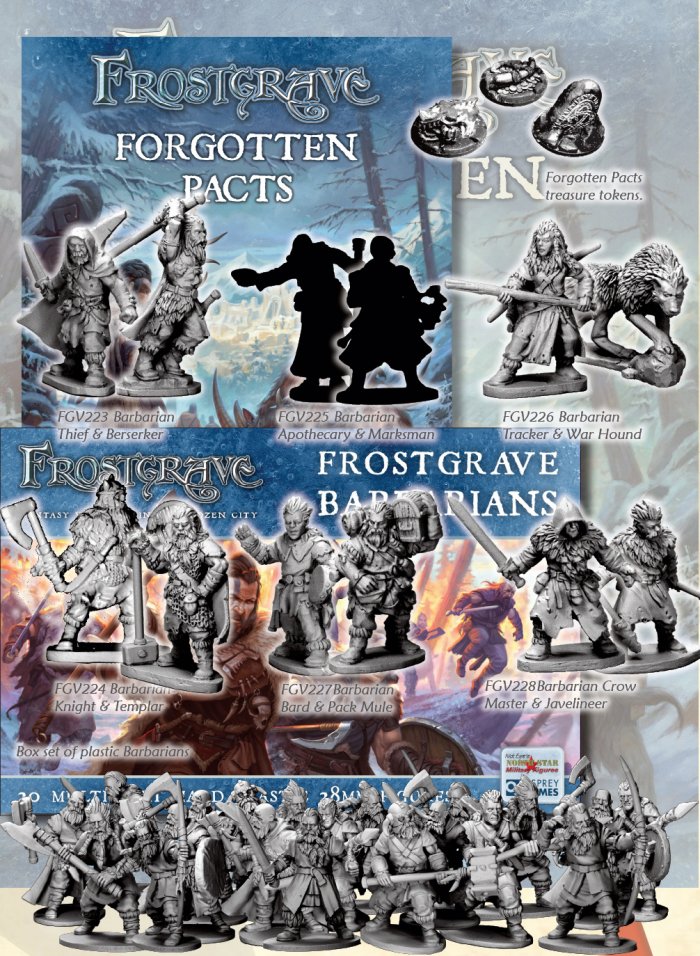 Return to: Nickstarter Deals - Nickstarter Deals