LEVEL5 - King Deal
This is the 5th level Nickstarter deal.
The Ultimate Deal!
This is for the collector who's looking to buy everything. And we mean everything.
So what is everything? Firstly you get all the new Forgotten Pacts material, the book, the free tokens, the plastic figure box set, the 2017 calendar and the twelve new metal Barbarian figures. You also get the free Barbarian Chief model from the Warlord level deal.
The rest of the Frostgrave range consists of:
4 books (Frostgrave, the previous two supplements and Tales of a Frozen City.)
14 Wizard packs,
19 Soldier packs (including the Gnolls),
16 Bestiary packs,
3 Plastic box sets,
4 Character packs,
3 Treasure token packs,
1 Calander.
Of course, the King level deal qualifies you for all the Nickstarter prize draws and spend goal rewards.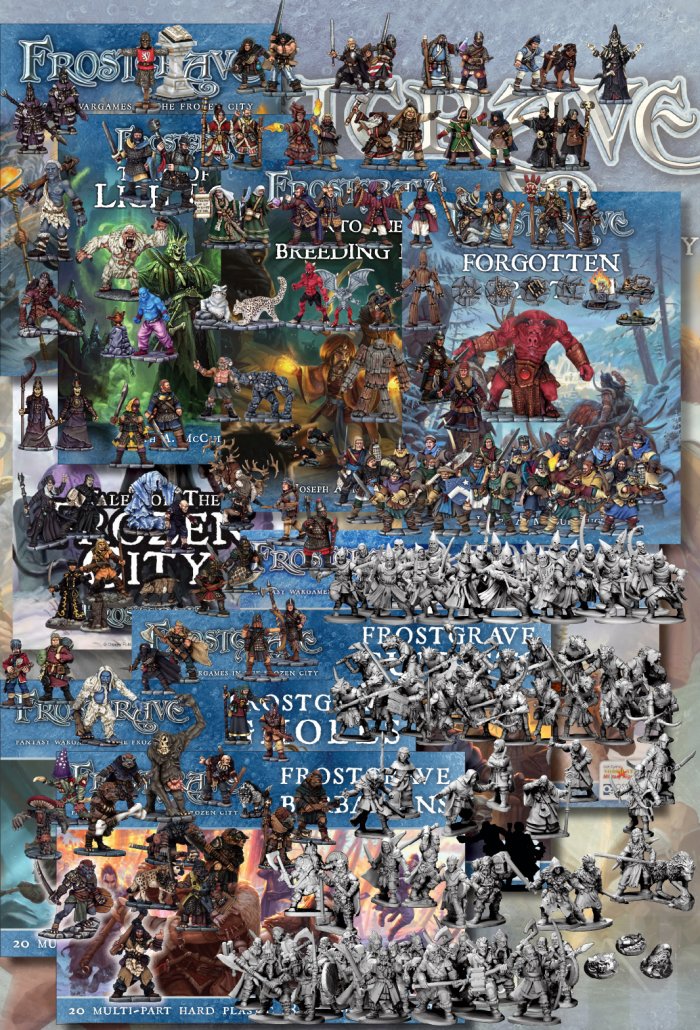 Return to: Nickstarter Deals - Nickstarter Deals