TBRAB1 - Charlie's Chieftains - British Army Deal
Charlie's Chieftains contains all the British models you need to begin building an army for Team Yankee including; • 5x Plastic Chieftain tanks, • 2x Plastic Lynx helicopters, • 6x Unit Cards, and • 1x Cardboard Salvo template.
15mm sized plastic models. Require assembling and painting.
Includes free Team Yankee mini-rulebook.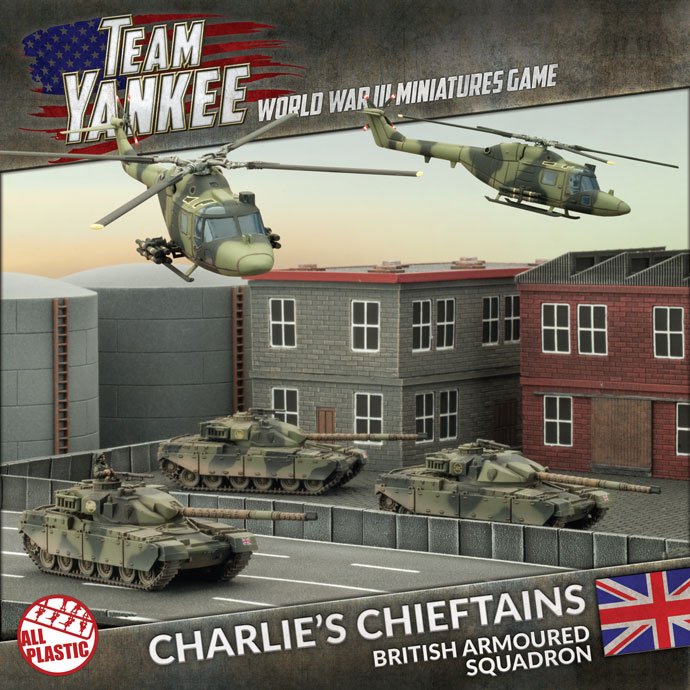 Return to: Team Yankee Miniatures - British