FGVFPSBD - Forgotten Pacts Soldier Bundle Deal
NICKSTARTER PARTICIPANTS ONLY!
The Forgotten Pacts Soldier Deal gives you six new Soldier types for your Frostgrave games, and costs £15 rather than the retail price of £18 these will cost on general release.
Four of the soldiers are all new classes introduced in the new supplement 'Forgotten Pacts.
They are:
Monk,
Mystic Warrior,
Demon Hunter,
Assassin.
Two of the Soldiers are Cultist Captains, as featured in the eSupplement 'Sell Sword'.
The deal is only available to people who have already bought a Nickstarter level. If you have not bought a Nickstarter level, your order will not be accepted.
The six new Soldier types will be on general release in December 2016.
The Bundle Deal will not be sent with the Nickstarter levels. It will be sent in a seperate package in November.
All figures are 28mm sized, made of metal and supplied unpainted.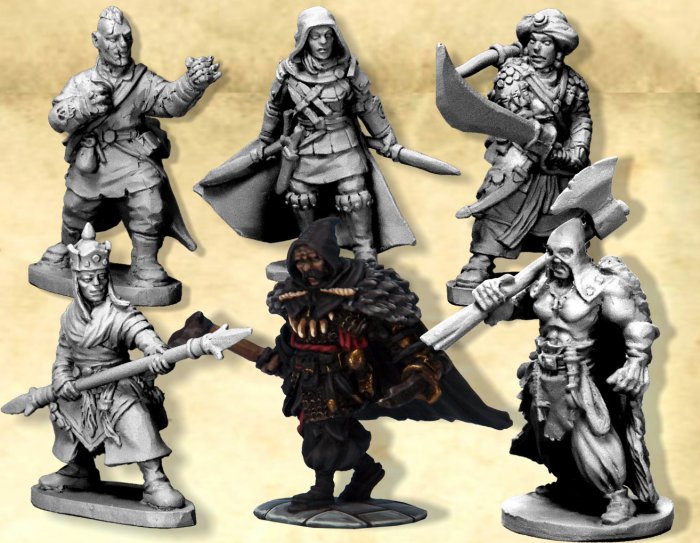 Return to: Nickstarter Deals - Nickstarter Deals