MON1 - Christmas Ghost (+Yuletide mummy?)
Cashing in on the Festive spirit, we're got the ghost of Christmas Futures here to help haunt you though the dark nights. There's also a Mummy. Sometime 'The Mummy Returns' is on the TV at Christmas, is that a Xmas connection?
Two 28mm sized metal figures from Copplestone Castings, supplied unpainted.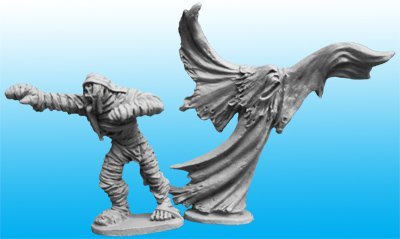 Return to: Xmas Figures - Xmas Figures