GoB001 - Gasgroyle of Buzar
Bob Murch of Pulp Figures little unofficial contribution to the Frostgrave universe!
28mm sized metal figures, supplied unpainted. This is a kit that needs modelling and fitting together with glue. We didn't get a wand for Gasgroyle himself, so you need to fashion one yourself out of wire like Kev did here for ours.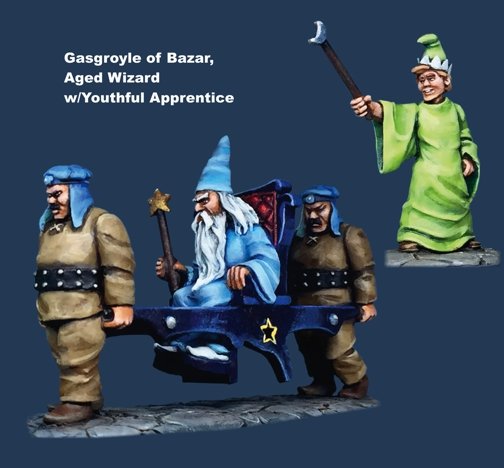 Return to: Frostgrave Extras - Wizards