DracAm002 - Dracula's America: Old West Posse
Old West Posse plus Rulebook.
ORDERING THIS ITEM QUALIFIES YOU FOR THE NICKSTARTER CAMPAIGN AND FOR ALL THE REWARDS BEING IN THAT CAMPAIGN BRINGS.
This Nickstarter Deal gets you a copy of Dracula's America: Shadows of the West, enters you into the Nickstarter pre-order campaign and an Old West Posse.
The Old West Posse is the basic non-Supernatural Posse you can play Dracula's America with. The Posse is made up of 10 figures, all from the Artizan Design Wild West range and is made up of a Boss, seven gunfighters with pistols and two gunfighters with rifles. Please note the figures will be chosen randomly from a suitable selection and may not be the ones shown in the picture.
We will also include 10x 25mm round plastic bases made by Renedra.
The Old West Posse Deal saves you 10% over buying the items individually.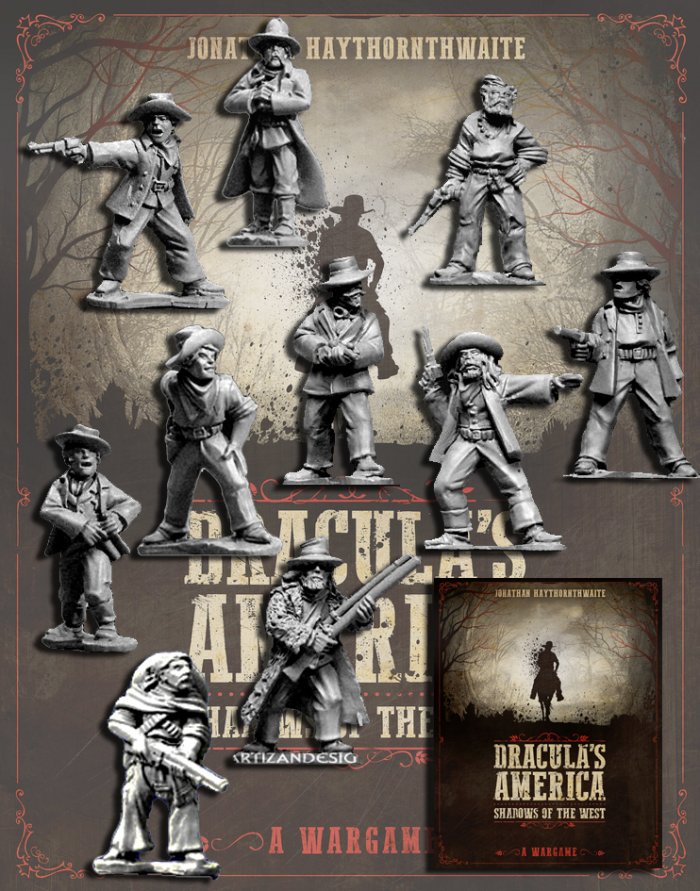 Return to: Dracula's America - Draculas America