DRAC4002 - Abyssal Behemoth
A monstrous, four-armed Abyssal whose eyeless skull is crowned by curling horns. Sulphurous vapour wreathes it's tooth-filled maw and a mane of fire ripples down it's broad back between two vast, leathery wings.
Summoned Creature. can only join the Crossroads Cult Posse.
28mm sized metal figure, supplied unpainted.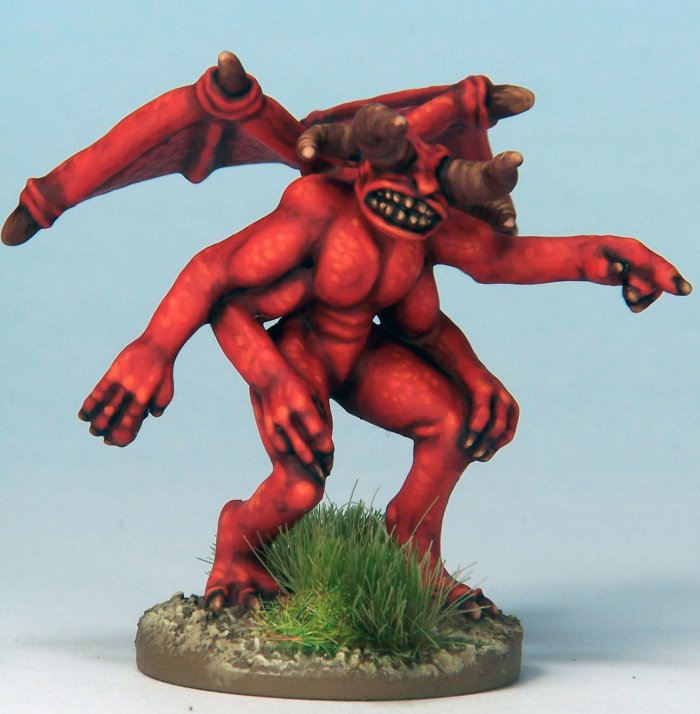 Return to: Dracula's America - Summoned Creatures