DRAC8001 - Carpathian Guard
Hired Guns.
A unique fighting force who began life as Dracula's Cossack henchmen in Eastern Europe, their uniform may have been standardised since then but their resolve to protect their assigned ward has never wavered. Rumours persist that though still mortal, their lives have been prolonged unnaturally by regular infusions of Vampiric blood...
28mm sized metal figures, supplied unpainted.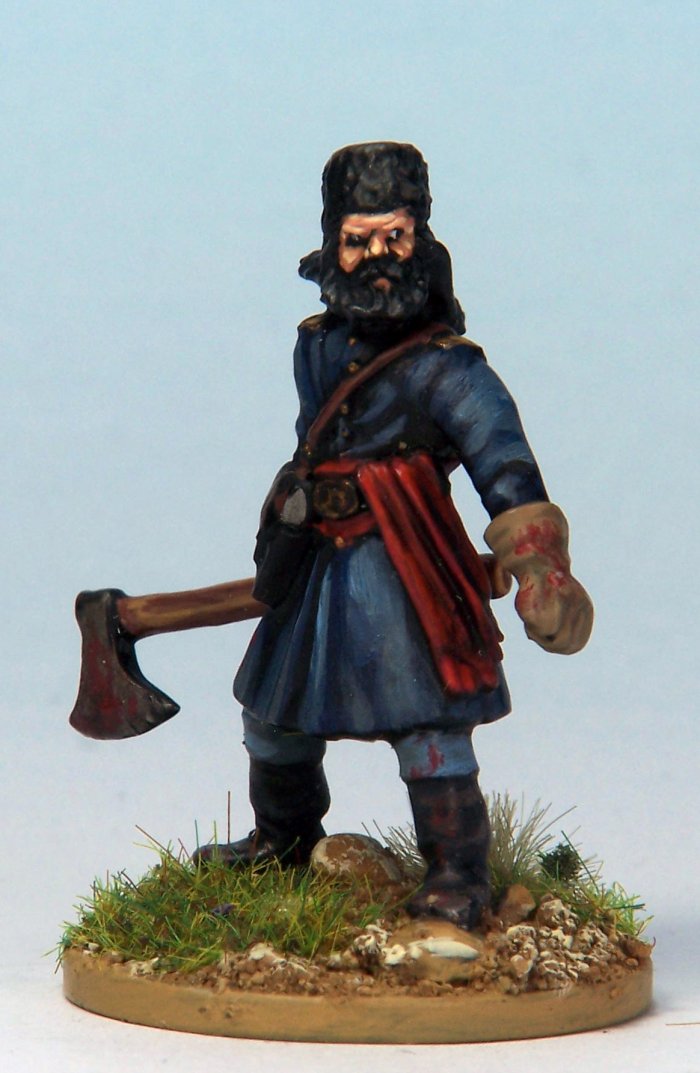 Return to: Dracula's America - Hired Guns